---








---
After a decade of working together it is easy for a Music Director to take for granted fine playing. I want to take this opportunity to let you know how much I appreciate your work and how spectacular I thought the Sunday, February 2, performance was, particularly the Shostakovich #10. Any artistic success that we have had and are having are due in large measure to your significant contribution to this orchestra.

James DePreist, Music Director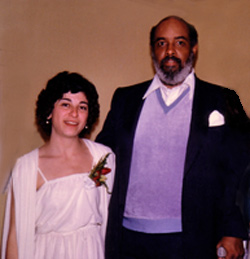 Ms. Weiss with James DePreist
Resume
Short professional biography for press download.
Orchestral Positions
1980-2005: Oregon Symphony - Principal Flute
1977-1980: Oregon Symphony - Second Flute
1975-1976: Mexico State Symphony - Principal Flute
1974-1975: Miami Philharmonic - Second Flute

Concerto Appearances
"... the [flute] solos... were monumental, your tone quality and interpretative nuances maintained a range from charming all the way to breath taking. And the improvisational phrases were also stunning, interesting and technically so smooth and unaffected."

Murry Sidlin, Assoc. Conductor, Oregon Symphony
Oregon Symphony Orchestra: numerous solo appearances
Vancouver Symphony, Vancouver Washington
Chamber Music Northwest
Sunnyside Symphony
Mozart Chamber Players
Los Angeles Doctors Symphony
Yaquina Chamber Orchestra
Colors of the Baroque Orchestra
Pasadena Symphony
Lower Columbia College Symphonic Band
Young Musicians Foundation Debut Orchestra
Palisades Chamber Players
Music Academy of the West in Santa Barbara, California

Solo and Chamber Music Recitals
In the United States: California, Oregon, Washington, Utah
In Foreign Countries: Bolivia, Costa Rica, Italy, Mexico, Peru

Awards
United States Information Agency: "Recommended Artist Traveling Abroad"
*Frank Sinatra Award: "First Place" Program cover,inside.
*Atwater Kent Award: "Grand Prize"
*The Frank Sinatra Award and Atwater Kent Award are the two highest awards given at UCLA, both given to Ms. Weiss as an undergraduate freshman.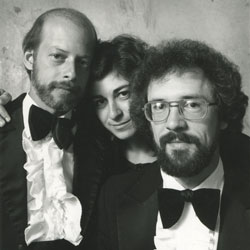 Chamber Music
Weiss Family Woodwinds, Fresh!, Feathers, Trio Sonore, Portland Chamber Players, Los Angeles Group for Contemporary Chamber Music, West Los Angeles Woodwind Quintet, Baroque Chamber Trio, San Fernando Valley Quintet
Teaching Affiliations
Portland Community College, adjunct faculty
University of Portland, adjunct faculty
Reed College, adjunct faculty
Lewis & Clark College, adjunct faculty
Flute Boot Camp 2007, co-creator and co-instructor
Master Classes in Oregon, Washington, Bolivia, Peru, Utah
Master Classes for Elementary through High Schools in Oregon and Washington
"Dawn Weiss' beautiful flute solo offered moments of light in the darkness of war."

...Shostakovich, "Leningrad" Symphony
The Columbian
Academic and Private Studies
Schools:
University of California at Los Angeles, 1969-72
Santa Barbara Music Academy of the West, 1968, 1969, 1972
Private Teachers:
Anne Diener Zentner, George Drexler, Luella Howard, Susan Greenberg, Burnette Atkinson, Gary Garner

Master Classes with:
Julius Baker, James Galway, Jean Pierre Rampal, Marcel Moyse, Maxence Larrieu, Keith Underwood, Burton Kaplan
Recordings
Weiss Family Woodwinds - Then and Now on Crystal Records, solo⁄ensemble album
Virtuoso Saw with David Weiss, Musical Saw and Oboist
Histoire du Tango: Bordel DVD with the music of Piazzola. Dawn Weiss, flute, John Mery, guitar and tango dancers, recorded in 2007. View
Michael Allen Harrison and Friends CD
Oregon Symphony digital CDs including:
Strauss: "Don Juan"
Respighi: "Feste Romane"
Lo Presti: "The Masks"
Lutoslawski: "Concerto for Orchestra"
Rachmaninoff: "Symphony #2"; and "The Sea and the Gulls"
Korngold: "Symphony in F Sharp" and "The Sea Hawk"
Oregon Symphony "Pops Premier Recording," with Norman Leyden conducting
Svoboda: "Overture for the Season" and "Concerto for Marimba and Orchestra" among others
Trillium Winds CD

"Principal flutist, Dawn Weiss, saved a creamy tone for her exposed duet with the pianist."

...Beethoven, "Piano Concerto"
Willamette Week
Affiliations
Union Local #99, Portland, Oregon
Greater Portland Flute Society (GPFS)
Chamber Music America


---