---








---
Flute Performer and Teacher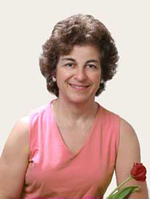 Principal Flutist for the Oregon Symphony Orchestra for 25 years, Dawn Weiss continues to perfom concertos and solo and ensemble recitals nationally and internationally.

She teaches private lessons for all levels and conducts group classes, retreats and summer camps. Students may receive PCC college credit. When teaching, Weiss strives to transmit her deep love of music as an art form and a universal language. Assisting a student achieve artistry is one of her passions.

Students of Dawn Weiss have met with great success. She goes well beyond teaching fundamentals and has insight and skill with recital preparation and performance anxiety issues with flutists and non-flutists.
Engaging Flute Performances
Dawn Weiss collaborates in a variety of combinations with various artists. Read performance reviews from numerous publications.
"Trillium Winds" Trio with flute, oboe and piano.
"Fresh!" Trio with flute, marimba and piano.
"Feathers" Trio with Dawn Weiss, flute, Lori Presthus, cello, and Luciana Proaño, dancer/percussionist. Performs a wide range of styles including improvised and ethnic music.
Flute and Guitar Duo with John Mery, see video.
Flute and Piano Duo with Linda Lorati Barker.
(Weiss) made the extremely difficult fulte solo, marked by numerous dizzying cadenzas, come off sounding effortless and smooth, the mark of a great soloist.

Lorin Wilkerson, Northwest Reverb.
January 18, 2009
Trillium Winds - CD Released
Dawn Weiss, Flute
Beatrix Böckenhoff, oboe
Linda Lorati Baker, piano


Assisted by
Yoshinori Nakao, Clarinet
Mark Eubanks, Bassoon
Graham Kingsbury, French Horn
Works by Malcolm Arnold, Madeline Dring, and Frances Poulenc. Listen
Artwork by Sue Allen
To purchase a CD, phone Dawn Weiss at (503) 939-5068 or contact Dawn by email.

---